Reception 2022 - 2023
With Miss Vaughan, Mrs Bristow and Mrs Barber.
A big, warm welcome and a very happy new year to all of our children and families as we head into the first half of spring term. We hope that you find this page useful. Over the next few weeks we will continue to support your child in developing their personal, social and emotional development along with well being and behaviour and learning expectations, in order to ensure maximum progress can be made across all areas of learning. We really look forward to working with yourselves and your children as we continue this learning journey together.
From September 2021 a new framework has been introduced into Early Years. To find out more about this framework and how we use it to create our curriculum and assess how the children make progress, please see the files below named 'New EYFS framwork- Guide for families' and 'EYFS Areas of Learning.'
Here at Highfield we have an over arching theme, each term, which runs through the whole of the school. This term it is 'Fantastic Beasts: Tails, Talons and Teeth!'. In Reception, we explore each theme through a 'Narrative Immersion Curriculum'. Each term the story box gifts us a new text. As we enter story world we learn how the plot of the story unfolds and we get to know each character well, often helping the different characters to overcome problems along the way! This term we will be reading 'The Gingerbread Man' retold by Nina Filipek and illustrated by Bruno Merz. Through this story we will explore the themes 'safety and risk,' 'trust and honesty' and 'responsibility to others'.
In this classic fairy tale about a gingerbread man that comes to life, we will join him on his adventures as he runs away from the old lady who baked him. Where will we end up? Who will we meet along the way as he runs away from more and more characters until eventually there is a crowd in pursuit!
If you haven't got a copy of the story then you can listen to a similar version by clicking the following link. Enjoy! The Gingerbread Man | Full Story | Animated Fairy Tales For Children | 4K UHD - YouTube
The planning for this narrative can be found below in the 'files to download' section.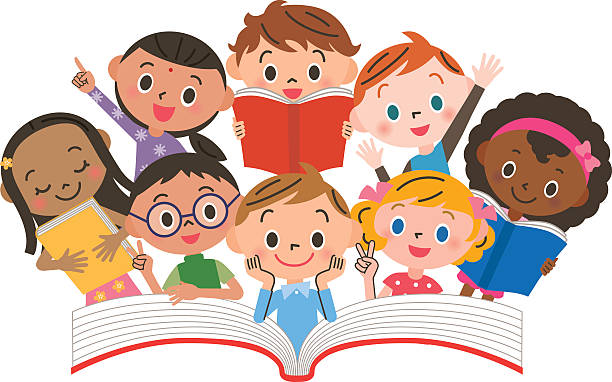 Reading and fostering a love of books is an integral part of the Early Years Foundation Stage. Your child will bring home two books a week. One book will be a library book which is to be shared between yourself and your child. The other book will be from our reading scheme 'Big Cat Collins.' It is expected that your child reads this book to you. As your child's phonics skills and knowledge progress, they will be able to 'wow' you with their early reading skills. Books will be sent home on a Friday and should be returned to school the following Friday.
Here at Highfield, we use an online learning journal called 'Tapestry' to record your child's learning. This will allow you to see any observations, pictures and videos that we have made of your child in the learning environment. It is used as a communication tool between school and home and so we very much encourage you to add your own observations to your child's learning journal as much as you can. We absolutely love to see what your child has been learning at home. We have added a guide to the files below named 'How-to guide for creating observations' which tells you step-by-step what to include in your observations.
Things to note:
PE is on a Tuesday. On this day, please send your child dressed in their PE kit to school.
School book bags should be in school each day.
Reading books are handed out on a Friday and changed the following Friday.
Some useful websites:
Online
https://www.purplemash.com/login/ (using your own personal login)
https://www.topmarks.co.uk/Search.aspx?Subject=37
https://new.phonicsplay.co.uk/resources
http://www.crickweb.co.uk/Early-Years.html
https://www.bbc.co.uk/cbeebies/shows/numberblocks
https://www.bbc.co.uk/cbeebies
https://www.youtube.com/results?search_query=cosmic+yoga
https://www.bbc.co.uk/teach/school-radio/nursery-rhymes-songs-index/zhwdgwx
https://myhappymind.org/our-products/#Product-Families
https://www.bbc.co.uk/cbeebies/grownups/help-your-child-with-maths
Offline
https://whiterosemaths.com/homelearning/
http://www.tts-group.co.uk/on/demandware.static/-/Library-Sites-TTSSharedLibrary/default/vaea75f5663a038b8658d258fd198e57ce70b35d6/images/homepage/Early_Years_Home_Learning_Collection.pdf?version=1,584,037,589,000
https://abcdoes.com/home-learning/
https://www.activityvillage.co.uk/school-closures
https://www.naturallylearning.co.uk/50-outdoor-activities-toddlers/
https://www.ltl.org.uk/free-resources/
https://www.earlylearninghq.org.uk/earlylearninghq-blog/outdoor-play-activities-and-ideas-part-1/
https://www.bbc.co.uk/tiny-happy-people/4-to-5-year-old-child-development-activities
https://abcdoes.com/home-learning/
https://www.thebestideasforkids.com/
https://www.thebestideasforkids.com/indoor-activities-for-kids
Files to Download
Reception: Gallery items
There are no Gallery items to display