Year 1 2020 - 2021
Mrs Coyne
Year One teacher
Mrs Wisinger
Year One Teacher
Welcome to Year One with Mrs Coyne, Mrs Wisigner, Mr Jones and Mrs Barber.
We would like to say a huge congratulations to all of Year 1 for staying positive during this half term. It has been wonderful to see so much of your home learning through ClassDojo and to be able to keep in touch.
We hope that you get plenty of time to play and explore outdoors over the half term break. Make sure you wrap-up warm!
English
We are using Rebecca Bell's Story Box Ritual which children are familiar with from Reception. We explore storyworld through drama, vocabulary work and meeting characters from the book who provide us with weekly provocations to hook learners in.
The children have been immersed in a range of texts, including Paper Planes by Jim Helmore and Richard Jones, Rapunzel by Bethan Woolvin and a range of poetry.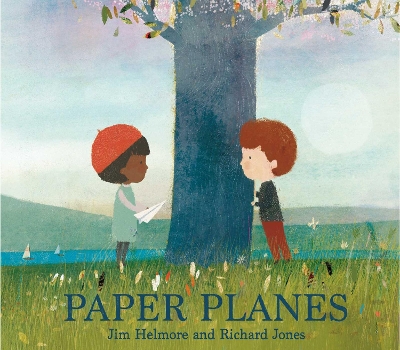 .
Alteration to Book Changes
We have altered our book change dates to ensure we have adequate time between gathering books in and giving them out to other families. This is in line with Government guidelines on minimising transfer of Covid and we appreciate your support with this.
Diaries and reading books will now be collected in on Fridays and new books given out on Mondays. Individual and small group reads will take place in school on Tuesdays and Wednesdays so please send in your child's diary on these days so that feedback can be added to their diaries. Thank you for supporting your child with their five reads. The new books are designed to ensure children have a sound understanding of their phonics and have the opportuity to discuss new vocabulary with you. This term you may also get a word list in addition to your book. This is to help close gaps in Phase 3 phonemes and is ongoing.
Science
We are moving onto Animals and Living Things in Science. We will be finding out about and describing the structure of a variety of common animals including fish, amphibians, reptiles, birds and mammals. We will also be finding out about the difference between carnivores, herbivores and omnivores.
Maths
In Maths, we are building on prior learning and consolidating key skills to become confident and resilient Mathematical thinkers. This term we are working on Shape, Fractions of shape, quantity and amount and measuring capacity and length.
Things to remember in Year 1:
P.E is on Mondays and Fridays with Mr Forbes.
Try for five reads each week.
Homework due Wednesdays and given out on Fridays.
__________________________________________________________________________________________
Here are some links to websites that will help you support your child:
http://resources.oswego.org/games/mathmagician/maths1.html
http://resources.woodlands-junior.kent.sch.uk/interactive/literacy.html
https://www.spellzone.com/games/index.cfm?wordlist=4620
www.youtube.com/watch?v=qfcbWmASibk
Files to Download
Year 1: News items
There are no News items to display
Year 1: Blog items
There are no blog items to display
Year 1: Calendar items
There are no Calendar items to display