Year 1 2020 - 2021
Mrs Coyne
Year One teacher
Mrs Wisinger
Year One Teacher
Welcome to Year One with Mrs Coyne, Mrs Wisigner and Mr Jones.
The children have made a fantastic start back to Year 1, thank you for helping them with their new routine. We have kept children in their familar colour groups to ensure their smooth transition into their new classroom.
We have worked together with Miss Vaughan to create a learning environment which reflects that of Highfield's Early Years Provision. We hope that this will give the children the opportunity to extend their learning through carefully designed continuous provision activities when not working on a focussed job with a Teacher.
Our initial text for Autumn 1 is Paper Planes by Jim Helmore and Richard Jones.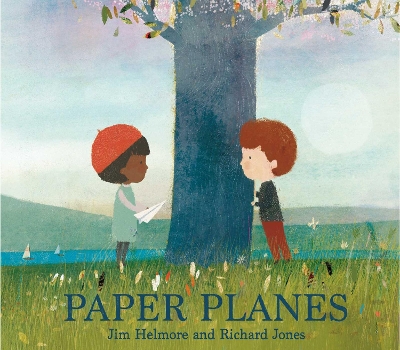 We will be delving into the text using Rebecca Bell's Story Box Ritual which children are familiar with from Reception. We will explore the text through drama, vocabulary work and meeting the characters when we enter story world.
Book Changing
Diaries and reading books will be collected in on Wednesdays and new books given out on Fridays. Thank you for supporting your child with their five reads. The new books are designed to ensure children have a sound understanding of their phonics and have the opportuity to discuss new vocabulary with you.
Things to remember in Year 1:
P.E is on Mondays and Fridays with Mr Forbes.
Try for five reads each week.
Homework due Wednesdays and given out on Fridays.
__________________________________________________________________________________________
Here are some links to websites that will help you support your child:
http://resources.oswego.org/games/mathmagician/maths1.html
http://resources.woodlands-junior.kent.sch.uk/interactive/literacy.html
https://www.spellzone.com/games/index.cfm?wordlist=4620
www.youtube.com/watch?v=qfcbWmASibk
Files to Download
Year 1: News items
There are no News items to display
Year 1: Blog items
There are no blog items to display
Year 1: Gallery items
There are no Gallery items to display
Year 1: Calendar items
There are no Calendar items to display