Nursery 2021 - 2022
Welcome to Nursery...
We would like to offer a warm welcome to all of our new children and families and to the those who are already part of our Highfield family. The staff are Mrs Clarke, Miss Griffiths, Mrs Jones, Miss Robinson and Mrs Wall. Should you have any questions, please do not hesitate to speak to us. If you would like more information about joining Highfield Nursery, please get in touch with the school office on 01244 259650.
Each term, we have a focus on personal, social and emotional development and well-being to ensure the children have the best chance to settle well into school routines and establish good relationships with their teachers and the other children.
ThIs September, a new framework was introduced to Early Years. To learn more about this framework and find out how we use it to create our curriculum and assess how the children make progress, please see the files below named 'New EYFS Framework - Guide for Families' and 'EYFS Areas of Learning'.
Our narrative immersion for this half of the summer term is 'Lost and Found' by Oliver Jeffers. This book will allow us to explore and investigate the whole-school theme of 'Connected to Nature' and, through the weeks, take us on a learning journey of friendship with a boy and his penguin. The main themes of enquiry are 'helping others', 'problem solving' and 'belonging and friendship'. This is all delivered through our creative curriculum using the Story Box ritual, where the children will be happy helpers to find solutions to the dilemmas and problems posed in the narrative.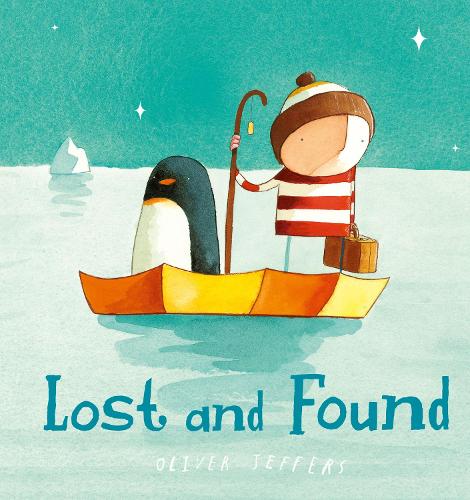 The planning for this narrative is included in the list of 'Files to Download' which can be found below.
If you want to become familiar with the story, but don't have a copy of the book, we have some at school you could borrow. You could also visit the library to borrow a copy or follow the following link to watch it on YouTube: Lost and Found By Oliver Jeffers I Read Aloud - YouTube
All of the children have a Purple Mash account which can be found by following this link:
https://www.purplemash.com/login/
In the Early Years at Highfield, we use Tapestry to keep parents up to date with how and what the children are learning. You may also use this to communicate with us and we will always try to answer your queries as soon as we can.
We LOVE seeing what the children have learned at home! Please feel welcome to upload your photos and observations about what the children are doing. If you would like to do this, we have addedd a guide to the files below named 'How-to guide for creating observations' which tells you step-by-step what to include in your observations.
Extra websites you might like to try are:-
https://whiterosemaths.com/homelearning/early-years/
https://www.topmarks.co.uk/Search.aspx?Subject=37
https://new.phonicsplay.co.uk/resources
http://www.crickweb.co.uk/Early-Years.html
https://www.bbc.co.uk/cbeebies/shows/numberblocks
https://www.bbc.co.uk/cbeebies
https://www.youtube.com/results?search_query=cosmic+yoga
https://www.bbc.co.uk/teach/school-radio/nursery-rhymes-songs-index/zhwdgwx
Offline
Tapestry have provided recommended activities you can do with your children which you can find in the 'Files to Download' section below.
http://www.tts-group.co.uk/on/demandware.static/-/Library-Sites-TTSSharedLibrary/default/vaea75f5663a038b8658d258fd198e57ce70b35d6/images/homepage/Early_Years_Home_Learning_Collection.pdf?version=1,584,037,589,000
https://www.activityvillage.co.uk/school-closures
https://www.naturallylearning.co.uk/50-outdoor-activities-toddlers/
https://www.ltl.org.uk/free-resources/
https://www.earlylearninghq.org.uk/earlylearninghq-blog/outdoor-play-activities-and-ideas-part-1/
Files to Download
Nursery: News items
There are no News items to display
Nursery: Gallery items
There are no Gallery items to display
Nursery: Calendar items
There are no Calendar items to display